Get the ball rolling!
So you've just installed Ubuntu 18.04 on your desktop and you want to transform the experience into something unique. The best way to get started with that is using Gnome Tweaks & Gnome Extensions.
Fortunately for us, this process is fairly straight forward and easy. This can be accomplished by running a single command in Terminal and installing the browser extension. Use the following command:
sudo apt install gnome-tweaks gnome-shell-extensions chrome-gnome-shell
From this point on, you've got the Gnome Tweaks tool and all you have left to do is install the browser extension.
One extension to rule them all?
Launch your browser of choice and navigate to: https://extensions.gnome.org
Now simply follow the instructions on screen.
[![Adding the Extension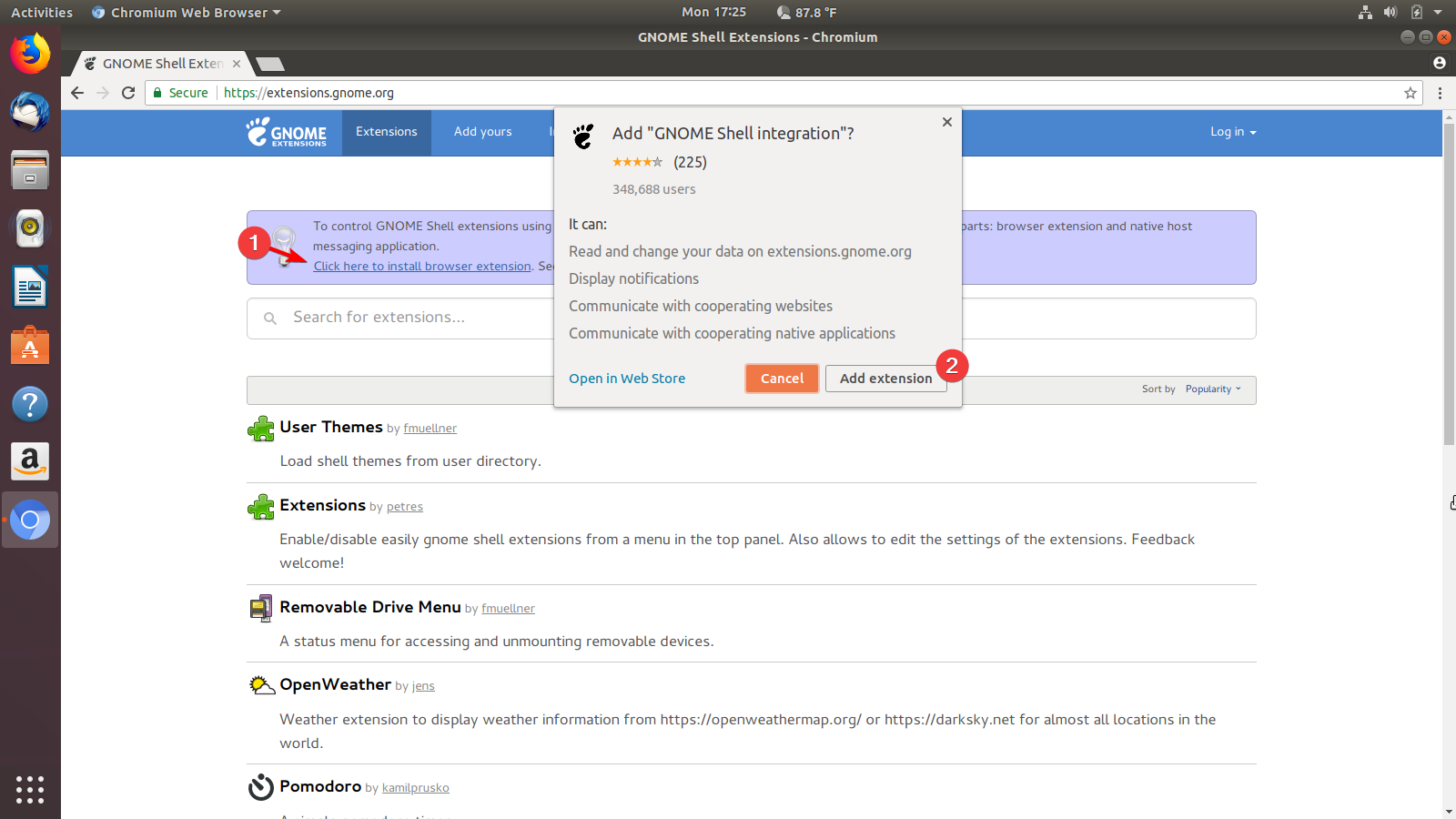 om/content/images/2018/05/img.png#lightbox)
Install your first extension!
Now that you're on the Gnome Extensions website, do you want to try a taste of your newfound power? Go ahead and open up the extension page for one that interests you and toggle it from "Off" to "On". In our cover photo we use OpenWeather.
Gnome Tweaks
So you've got your first extension installed, you've got a basic premise of how this works. Now introduce yourself to Gnome Tweaks. There are plenty of customization options outside of the box, but the point of it's inclusion in this article is to give you a GUI to view and manage your extensions outside of the website.
[![Gnome Tweaks](/conte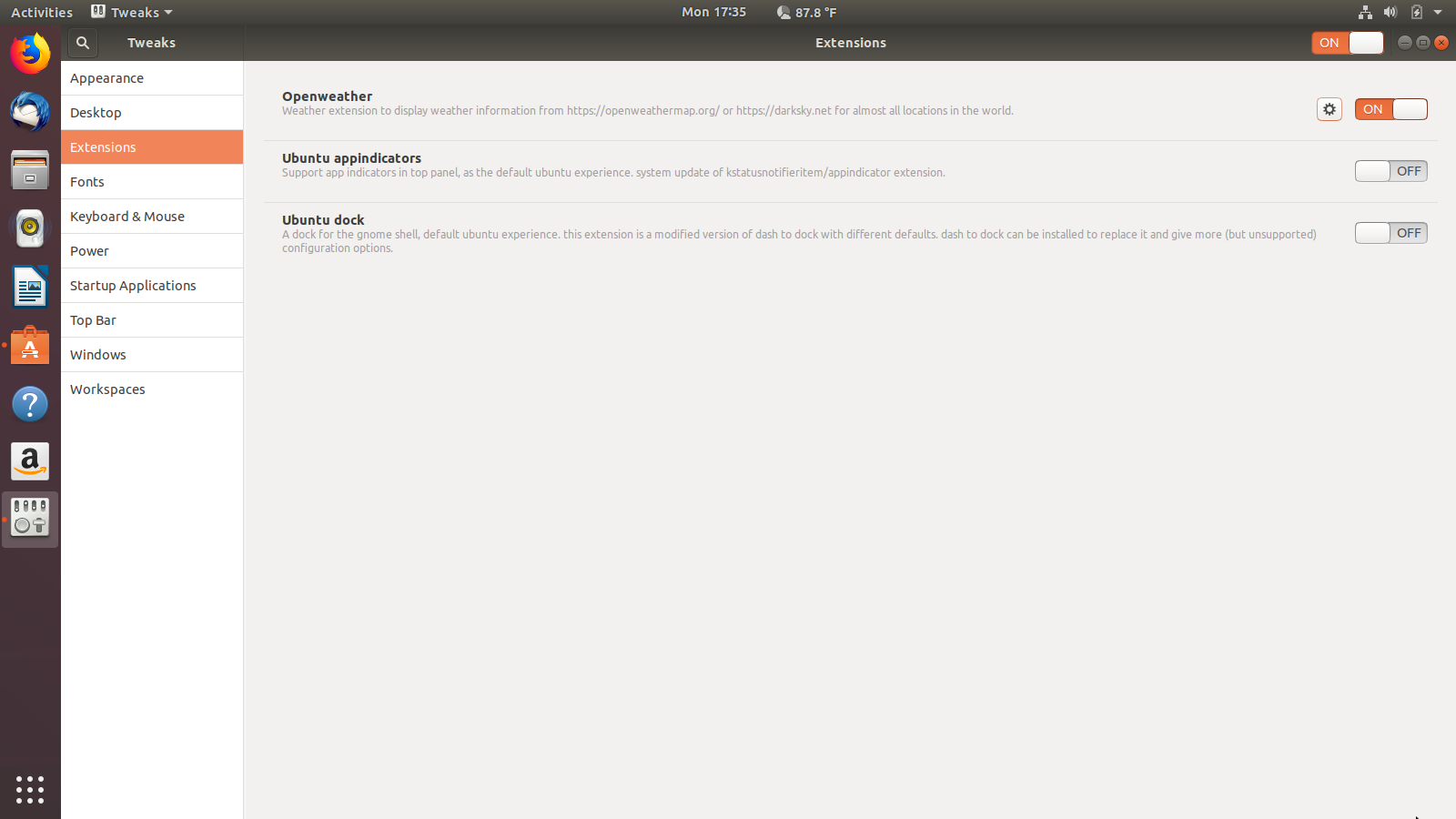 om/content/images/2018/05/img2.png#lightbox)
Uninstalling an Extension
To remove an extension, simply go back to the Gnome Extensions website, go to the "Installed extensions" tab, and click the large x to the right of your extension you want to remove.
[![Uninstalling a Gnome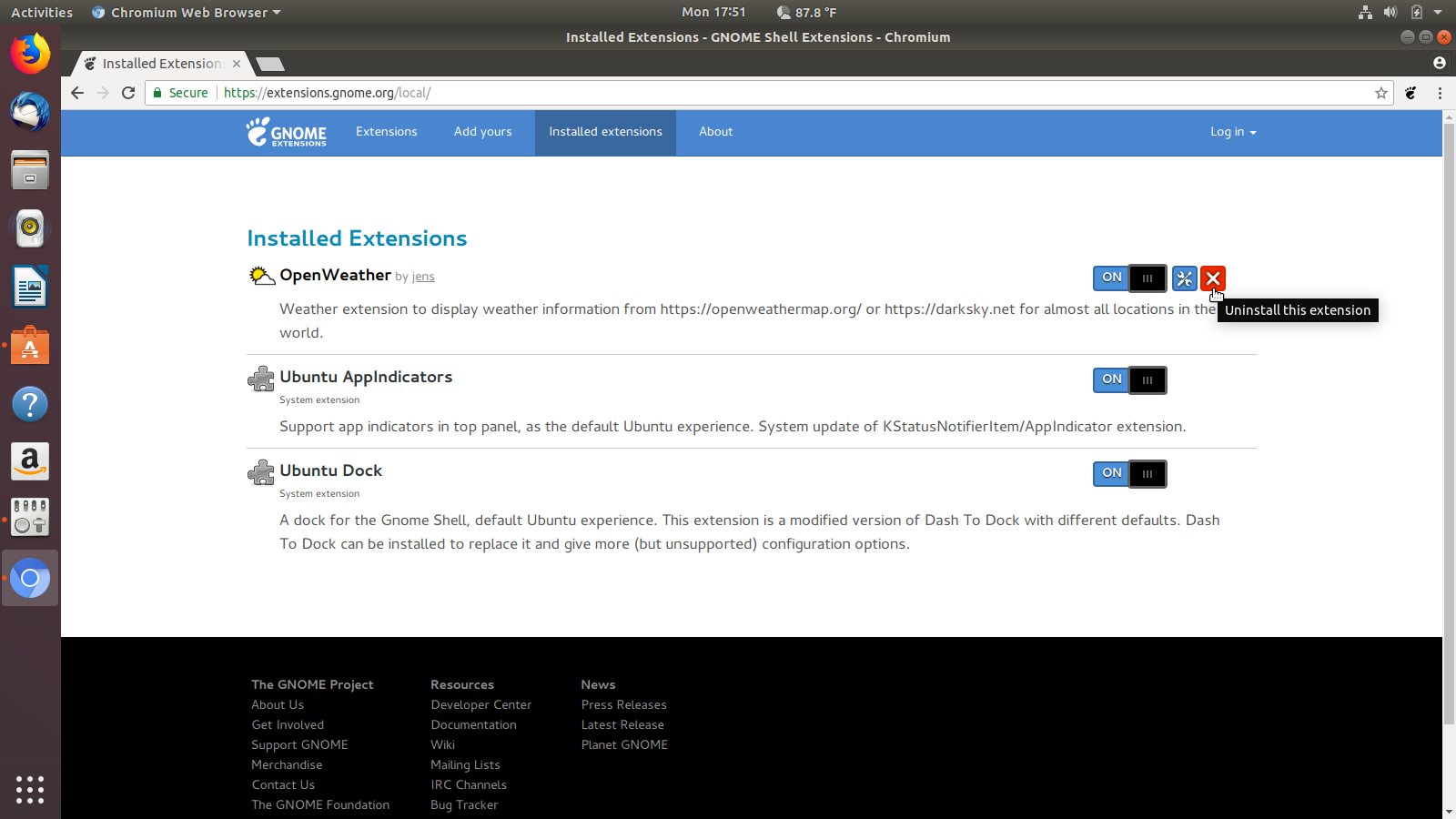 om/content/images/2018/05/img3.png#lightbox)
Additional Resources
Need something to do after this? Check out my instructions for customizing Ubuntu 18.04 to the same effect as I have on my personal devices.